Jubilee July - It's time to celebrate! What are you celebrating this year? Stitch on your holiday-related projects, OR find some WIPs you know you'll never finish and set them free.
Well, I have some celebrating to do, and I hope these count, even if I didn't exactly follow the theme. My biggest celebration? Finishing TWO pieces!! First up, a piece I likely started in 1998 or 1999: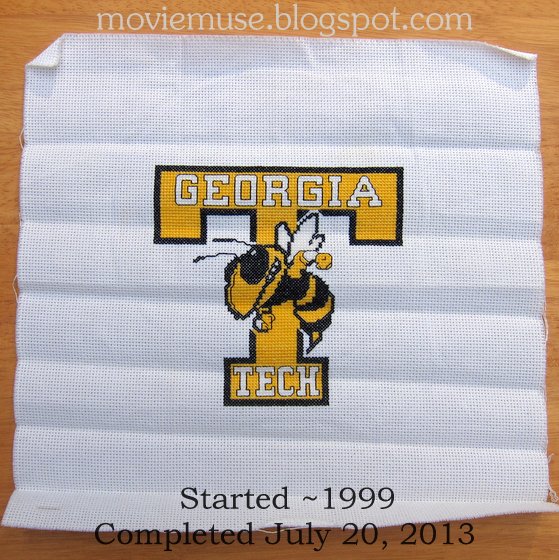 Finally finished our Georgia Tech piece! Not sure it was worth waiting 14-ish years for, but it's done. Wow, my technique has changed/improved since I started it! LOL And I know some people who definitely consider football season a holiday season, so maybe that sort-of counts?
Next up is a piece from 2006. Well, it was part of a class I took in 2006. I didn't actually start this half of the class project until 2011.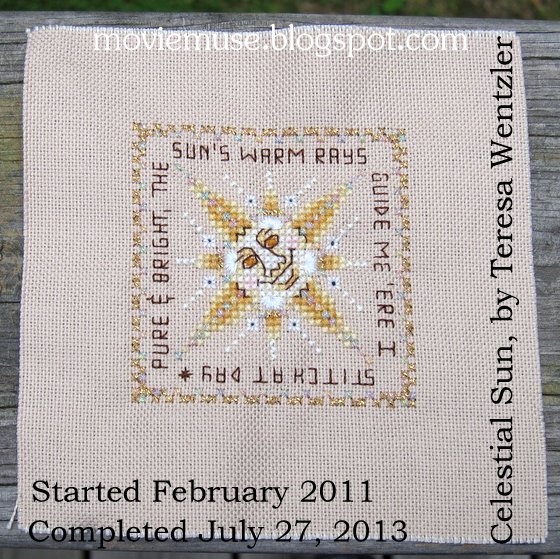 Here are the two halves together. Not sure when this will get "fobinated," but the stitching is complete. Yay!
And how did I celebrate these wonderful finishes? By starting something new, of course! LOL Hey, two finishes and only one start, so I'm still ahead. I was also celebrating finally finding the perfect fabric for my third Mirabilia Fairy. Ta-da!
That's totally a fairy, right? Well, she will be. One day. Eventually. Thanks for looking! I hope to actually, you know, participate in the rest of the months.
Currently feeling:
like celebrating!