After an absence of nearly 16 months (from the end of the Spring 2012 season to the start of the Fall 2013 season), we are finally back at our old soccer rec league. We're really missed everyone.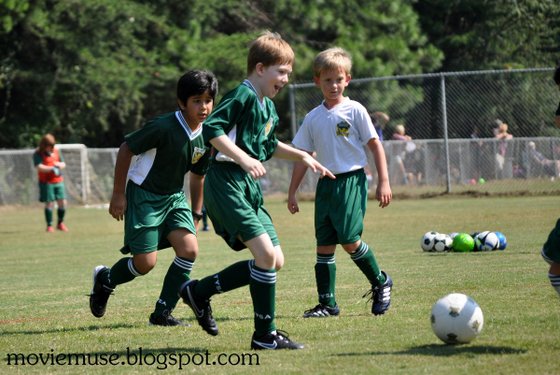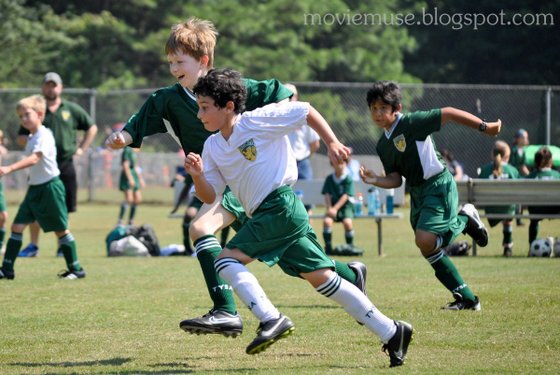 (I think this is my favorite shot of the day!)
We're even back with our "old" team, though with a different coach. Luke, J, and D have played together since we started back in Kindergarten, and C was added to our team starting in U8, I think. Our former coach had to start coaching his younger son's team (H is special needs), and his older son S made it into the academy, so D's father, Coach A, took over responsibility for the team. One of the new members of our team is a boy we actually know from scouts, so that was a nice surprise.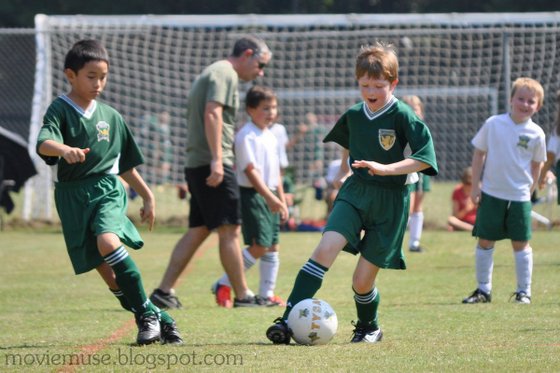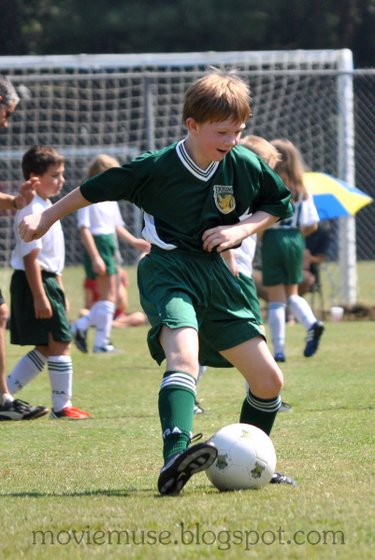 The other 5 boys are new to me, though at least three of them played on Coach A's team last year while we were out. It is a very nice mix of boys, as usual. We did lose the first game, but it is our first season in U10, we have a fairly young team, and we've moved up to a bigger field, which is just eating them up by the second half. They will get their legs under them eventually, but it might be a little bumpy, especially when the first team you play has three all-stars on it!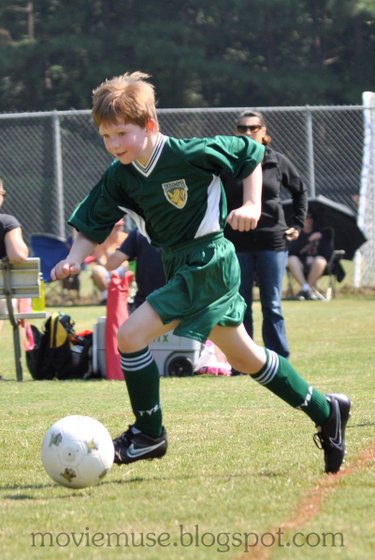 Currently feeling:
happy to be back!