I'm combining these two days because A) it was nearly two weeks ago now that I'm actually typing this up, and B) we didn't get a whole lot done. I know there was some grocery shopping and a trip to the post office. There was definitely some game playing and Mythbuster watching. The following is all that was photo worthy:
We did two puzzles on Tuesday: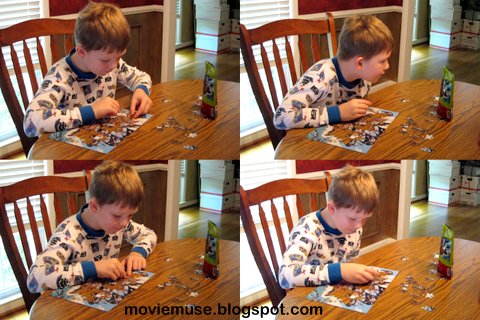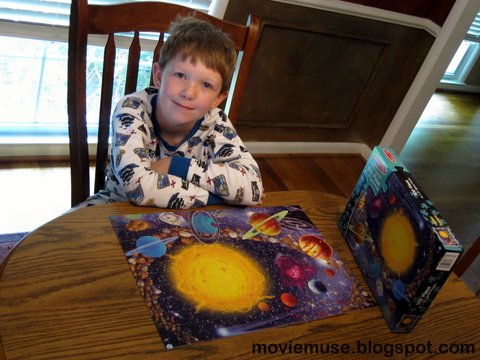 On Thursday, there was a mighty battle, followed by some snuggle time: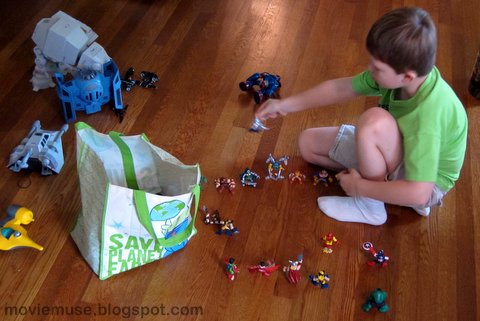 I also missed a great picture because I didn't have a camera with me. Bad momarazzi! Thursday was also another Pinterest idea day. Balloon Ping-Pong!
I made mine with paper towel rolls instead of paint stirrers, though I think the paint stirrers would be sturdier. Luke had a blast! And in case you were wondering, it *is* terribly difficult to photograph a game of balloon ping-pong while playing said game.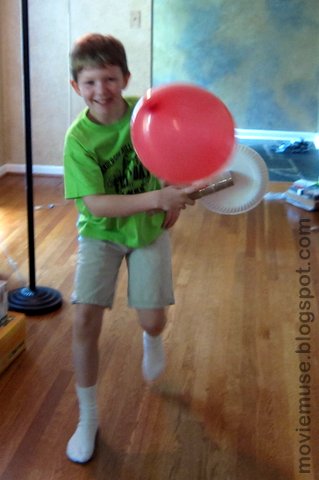 Finally, something active to do inside with all the rain we've been having. Not complaining, we really need it, but it makes for a grumpy boy.
There will be no Super Summer Missions next week due to a special event. Will blog that later. Can't believe we only have four weeks left before Super Summer 2012 is over and it's back to school!
Currently feeling:
where does the time go?!