Labor Day was a whirlwind trip. We drove down after school on Friday, but things worked out better to come back Sunday for multiple reasons.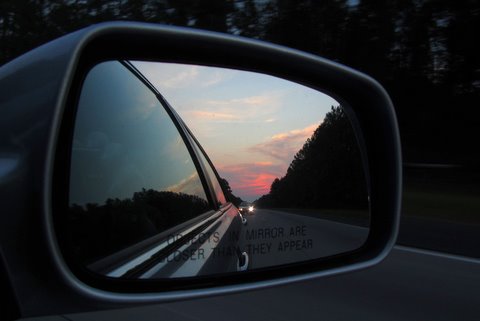 We arrived late Friday, as usual, but we couldn't sleep late Saturday. We had to get up and dash to the beach if we were going to squeeze it in. Luke played in the sand,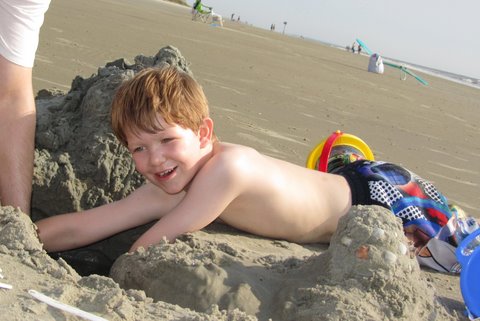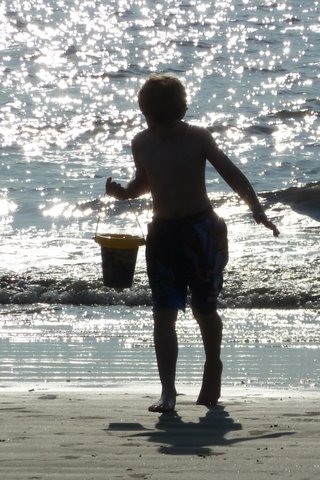 collected seashells,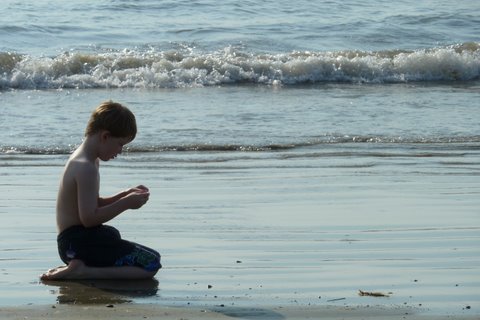 and of course, there was the water.
We celebrated Dad's 60th birthday with local seafood, and there was an unexpected guest hiding under the docks. Luke was ecstatic!
Sunday was more out and about. I'm not quite sure where the morning went, but we spent the afternoon on the road once more, first visiting my grandfather.
Then heading to DH's uncle's annual Labor Day family reunion (and where I failed to take even a single photo). This is MIL's brother; she was out of town in Florida, but we hadn't been in several years and really felt we needed to put in an appearance. MIL's sister was also there for the first time in years, and it was so great to see her. I suspect we'll be seeing her at Luke's birthday party in October!
After that, we had to get back on the road and head home in the rain. We spent Monday (the actual holiday) letting Luke enjoy some downtime while I packed for my business trip. I have to be on a flight that (supposedly) departs at 7:30 AM Tuesday morning!
Currently feeling:
like a cyclone