In which we learn not to leave Luke with a pen in the back seat.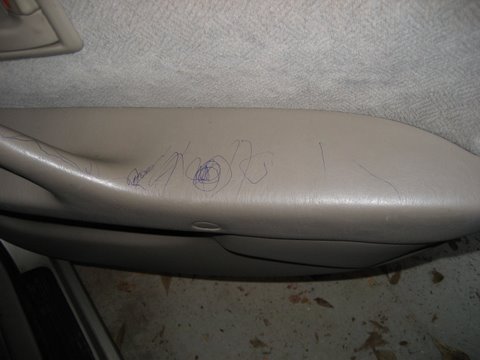 We thought he was finally old enough to be allowed pen and paper while in the car; guess not.
And we must learn to clean up our own messes.
Formula 409 got a lot of it, and Mr. Clean Magic Eraser got most of the rest. You can still see it, though, and I can't figure out why almost all of it came off the "flat" of the armrest, but it really wouldn't budge from the angled handle part. Weird.
Currently feeling:
back to the drawing board