The wedding went very well. Even started on time, believe it or not! LOL And we could not have ordered more perfect weather. It just went great. Here are a few pictures:
Mike and DH, just as Jennifer entered the room:
Her bridesmaids and her beautiful dress:
Exchanging Rings: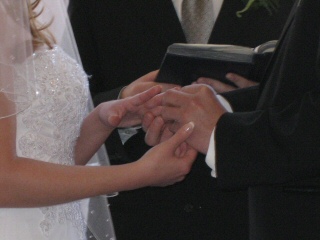 The Kiss:
The Wedding Party:
Cutting the cake (I'm so proud of this shot with the mirror):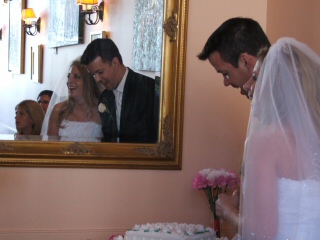 And finally, DH and me:
Currently feeling:
camera'd out!