I got an awesome early birthday present this week. My best friend Connie took some time during her maternity leave to visit us with her two girls. I actually got to see Connie and Sofia
two
times
last year, which was absolutely wonderful. But equally wonderful this year was the chance to visit with both of them *and* the newest member of our friend family. Presenting Diana:
Why yes, she did road trip all the way here from Texas at the age of 7 weeks! (And yes, I do think her mom is just a *little* bit crazy! LOL) We didn't have any grand or dramatic plans for the visit, just a few days to relax and catch up. Luke and Sofia kept themselves busy.
But we did meet up with the B family for dinner. Ina and David surprised us with the news that she was (20 weeks!) pregnant
a little over a year ago
, but this was our first chance to meet their son L.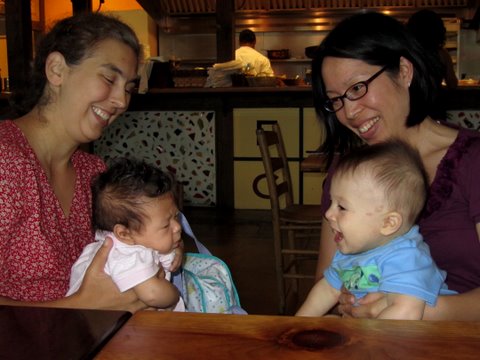 L thought Diana was pretty amazing. Can't say she was overly enthused, but she didn't seem particularly attached to anyone but her mom! Soon enough, though, we'll all be longing for the days when she was uninterested in boys.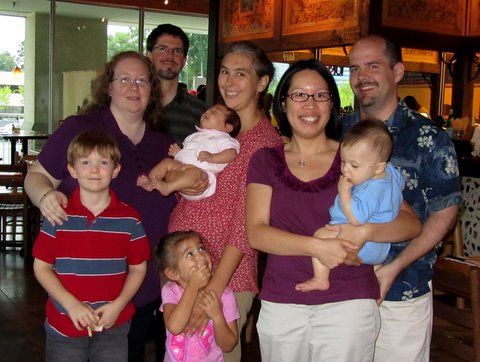 We did take Luke and Sofia to see Cars 2. That's about all the excitement we could handle. Otherwise, it was just spending time enjoying each other's company, something we get to do all to rarely. Perhaps one of these days, we'll actually make it back out to Texas to return the favor.
Currently feeling:
blessed with such amazing friends!