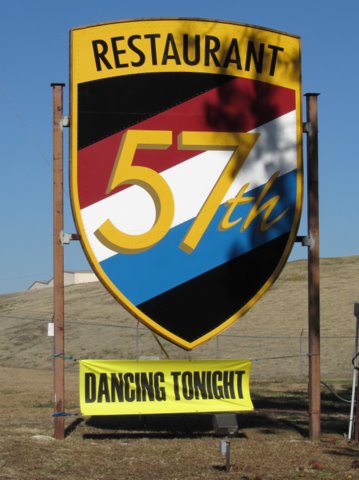 I've been intrigued by whispers of a restaurant facing the runways at PDK ever since the
air show in June
. What could be better for Luke? But for some reason, I never got around to researching it. So when a vendor took us all to lunch on Thursday at the 57th Fighter Group restaurant, I was thrilled at the opportunity to check it out in person.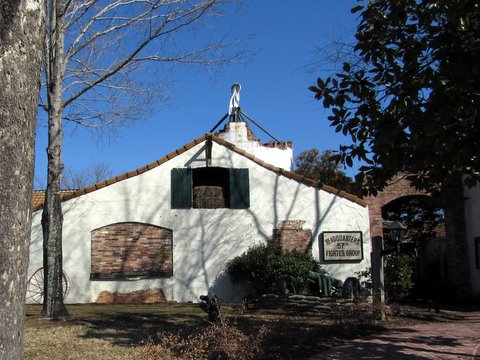 I had no idea until I arrived that it is actually a themed restaurant, similar to what you might find at Disney. The sides of the driveway are sprinkled with vintage military vehicles. You must pass through a small gate with an arm labeled "Checkpoint Charlie" to get to the parking lot. The exterior looks like a bombed out French farmhouse, with more vehicles and a replica airplane out front. (Photos of those to come.) Theming continues inside with vintage photographs and radio clips from the famous fireside chats.
The main draw for the restaurant, though, is the windows facing the runways. As you can see from the interior shot above, the restaurant actually has three levels of tables so that everyone has a good view. We arrived early, before the lunchtime crowds, so they were kind enough to put us directly in front of one of the huge windows. Everyone was enchanted, including my parents! We hadn't even been there 5 minutes when this "drove" up and parked right in front of our window.
Wow. We thought maybe the pilot was coming in for some lunch himself, but that was not the case. He was picking up a passenger! We got to watch them get in, do their pre-flight check, taxi out to the runway, take off, and land. It was so much fun!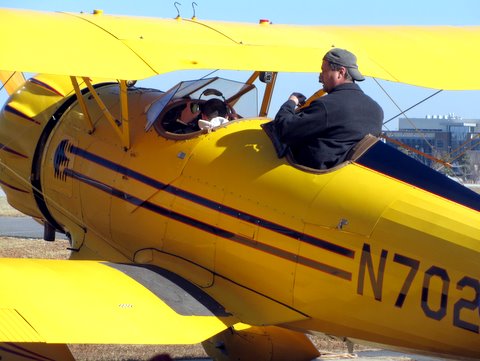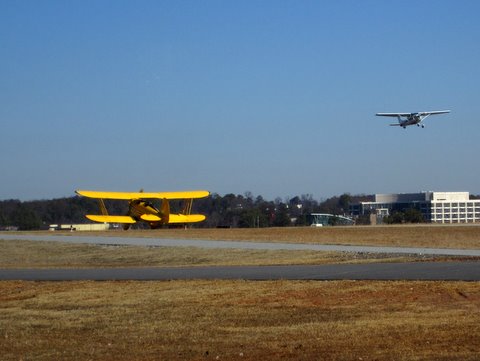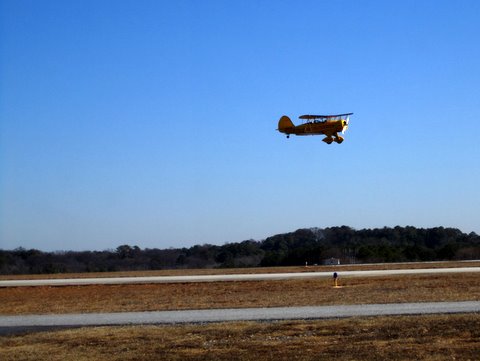 There was plenty of other "traffic" at the airport, including other planes and some helicopters. You may recognize the CHOA helicopter as
the same one Luke posed with in June
.
Our meals were all quite good, though I think Mom's salmon was the stand out. Luke agreed to humor us after we ate and pose for some pictures. This is the plane they have mounted out front:
And some of the other vehicles. I love the texture in the detail shot of the ambulance red cross symbol. At first, I wondered why they didn't work to keep the paint nice and fresh, but I actually think it contributes to the dilapidated ambiance.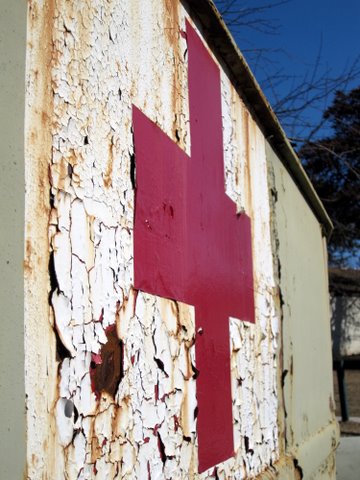 I think Luke had the most fun "driving" this big truck.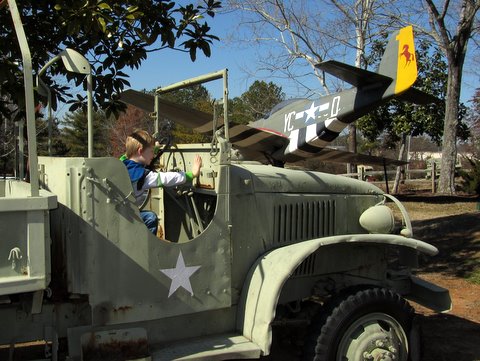 The restaurant was definitely a big hit with everyone. I envision many return visits in our future.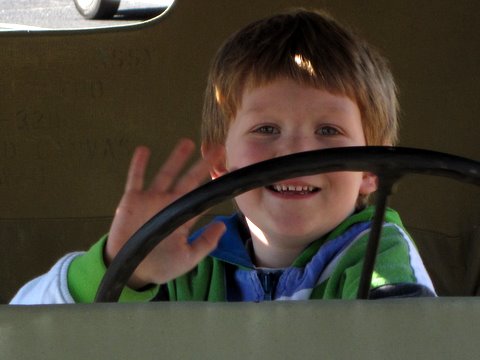 Currently feeling:
elated