We attended a birthday party for Luke's friend C today. I believe it is only only Luke's 3rd time ever bowling. He's been twice before (once a year) with his summer camp daycare program. I'd never been to Stars and Strikes before. It's quite amazing. Bowling, arcade games, bumper cars, and laser tag.
When he was getting his shoes, the woman asked what size shoe he wore. He didn't know, so he glanced back at me. I held up five fingers, so that's what he told her. "No, honey, you don't wear a size 5 shoe." Um, yes he does! The sneakers he had on at that moment were size 5.5, and I knew the bowling shoes were in "paired" sizes, so he needed a 5/6. "That means his foot is almost as big as mine!" she said. Yes, yes it is. (A boy's/men's size 5 is equal to a US woman's size 7, which I believe is about a women's British size 4.5 and women's European size 37.5.)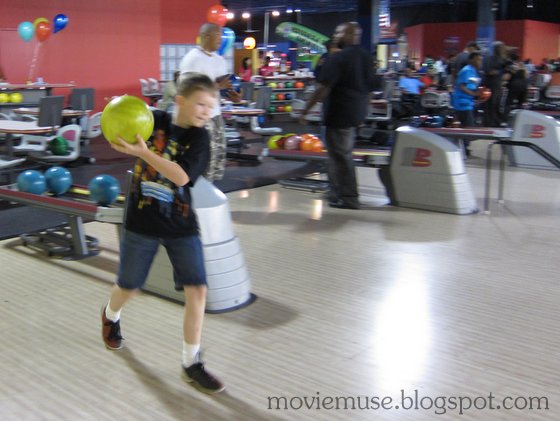 I didn't get many good pictures of him bowling. The ones of him playing bumper cars were better. The bumper cars are actually more like hover craft. The boys all thought they were just SO COOL! (Luke has only bowled and played games at Stars and Strikes, so this was his first time in the bumper cars.)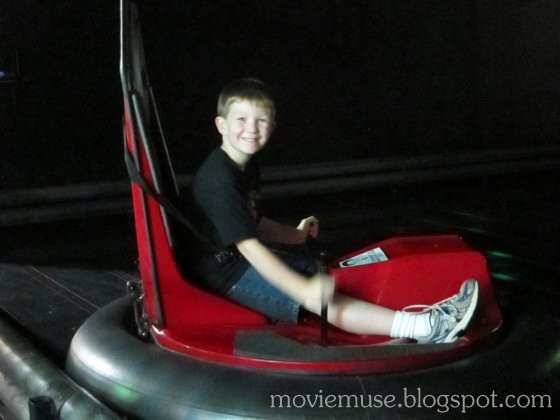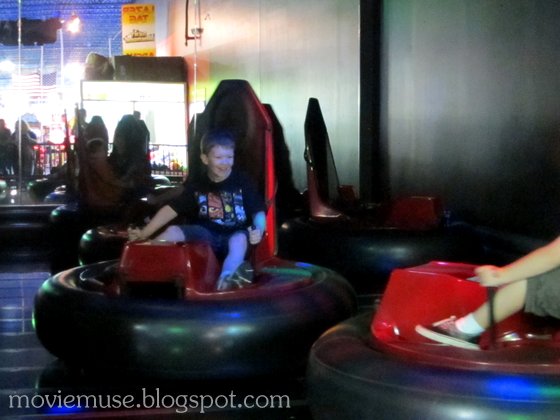 Managed to get a decent video, too.
Each party attendee also received a few dollars/points worth of game play on their cards. He got to play "full size" Fruit Ninja (as opposed to the cell phone version) and one of my personal favorites: Ski Ball!
It was really fun, and everyone seemed to have a blast. But as the title suggests, this was only our first bowling trip of the week. We were set for another round of bowling at Stars and Strikes on Thursday with Cub Scouts.
Currently feeling:
ready for more